Herein below, we are going to present you the short description of some of those projects we are most proud of. We don't want to write case studies of every single order of ours separately, moreover, our contracts very often prohibit us from doing so. We are gladly available to you for answering any arising questions, and where it is possible, we can also present you "live" systems.
Avantgard Fashion webstore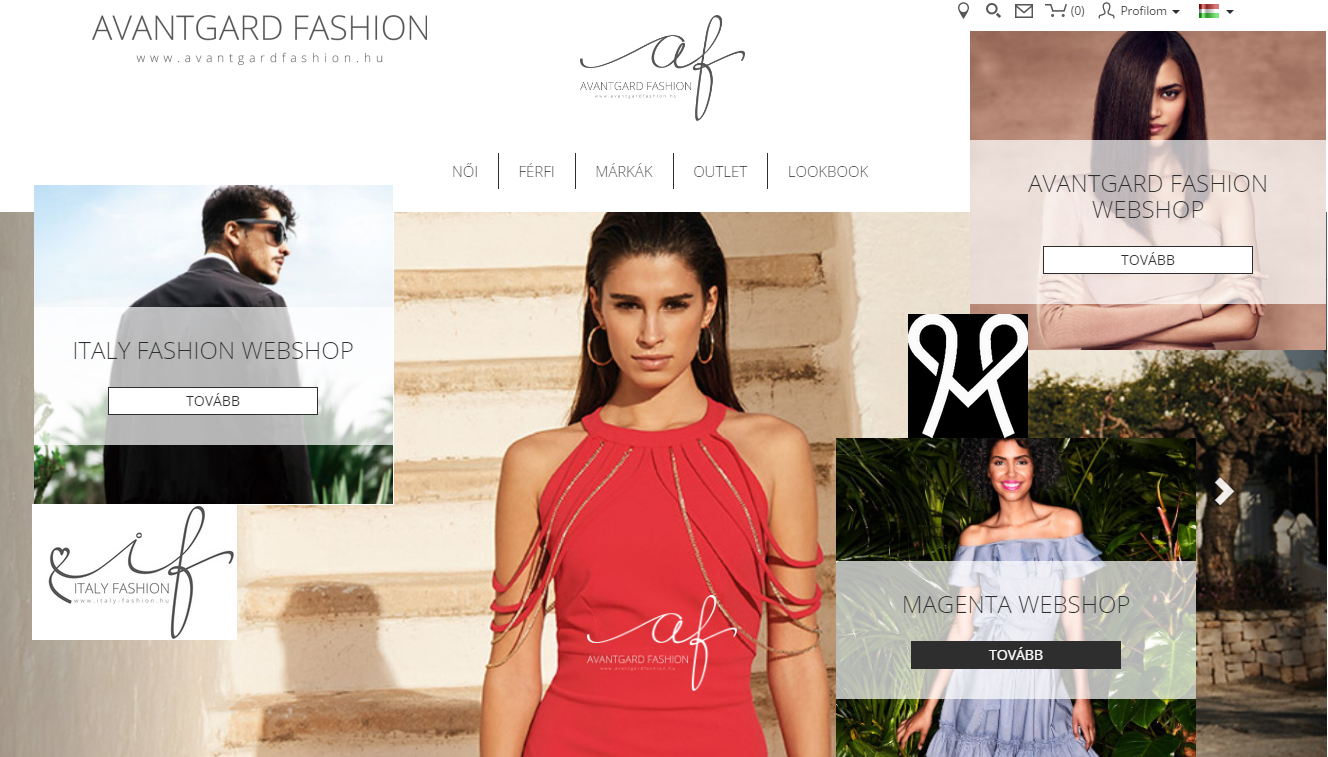 Avantgard Fashion is a clothing trade company operating since almost 20 years in Hungary. They are dealing with popular and well-known clothing products since the beginning with a great emphasis on sophisticated supply and on the satisfaction of their customers. They opened their first internet webshop, the Avantgard Fashion Online in June 2007, where they sold products of several popular brands, like Mayo Chicks, Bebe, Devergo and Magenta. In 2011, they opened an independent webshop for their most popular product group, the Magenta.
János Xántus Bilingual Secondary School website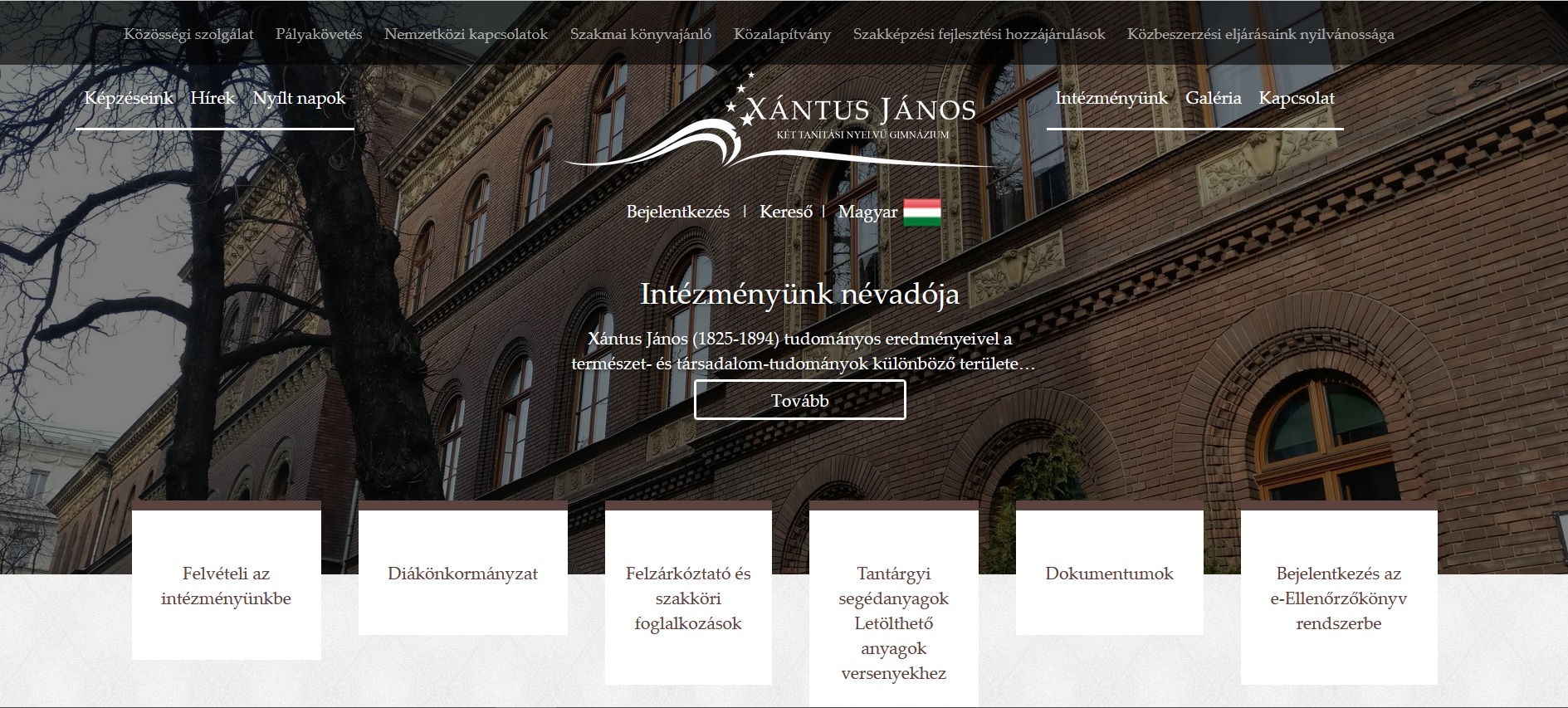 The János Xantus Bilingual Secondary School is a foundation school providing an outstanding high school education since decades, giving bilingual education in 5 selectable languages. Students can choose from 9 others as secondary language. The institution pays particular attention to provide adequate equipment for the studies of the students and for the level of the locations of the education. Many famous people attended the School formerly, such as Donát Bánki, Alfréd Hajós or Frigyes Karinthy.
SkyEdge webstore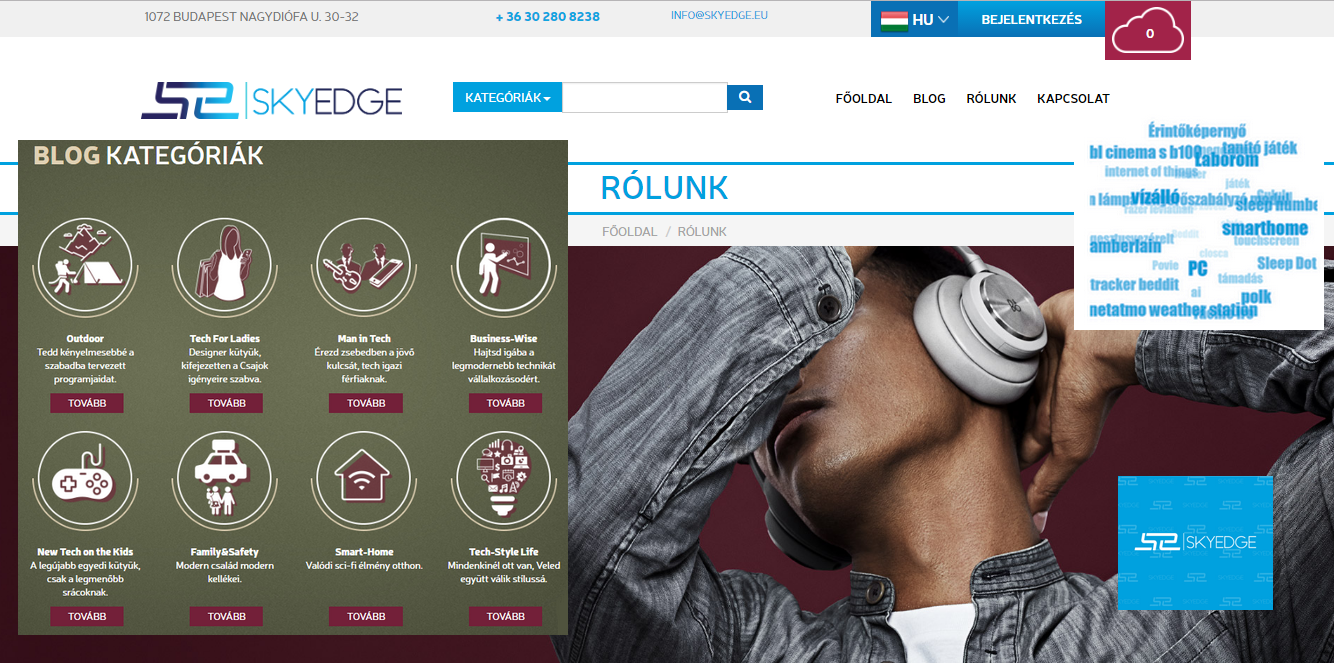 It is a primary goal at SKYEDGE LIMITED to make the newest innovations of the world available for the people who are receptive for the voices of the future. They want to bring closer the technical novelties to the people living in Central-Eastern European region, which mean real development. They are searching continuously for the inventions, which bring the future really close to our everyday life. They examine the interesting looking equipment by strict criteria to present filtered content on their page, therefore the visitors meet just those gadgets, which really deserve attention and may get defining role in the everyday life of the future.
Numan bakery website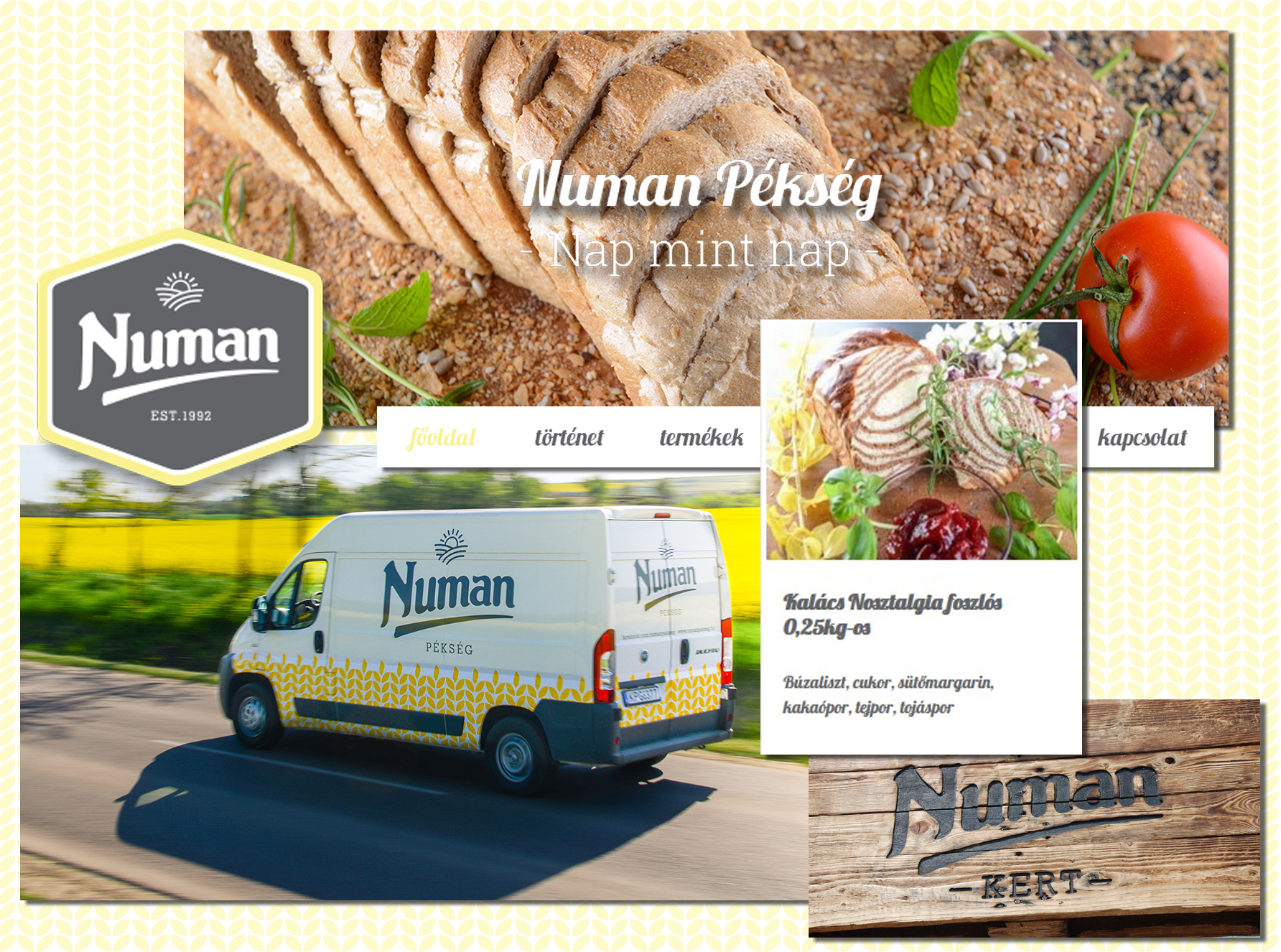 Numan és Társa Kft. is the dominant bakery business of Heves county, dynamically developing for twenty-four years. The company is currently serving its customers and contracting parties through four factories, fourteen self-operated stores and an extensive reseller network.
Birkenstock store webshop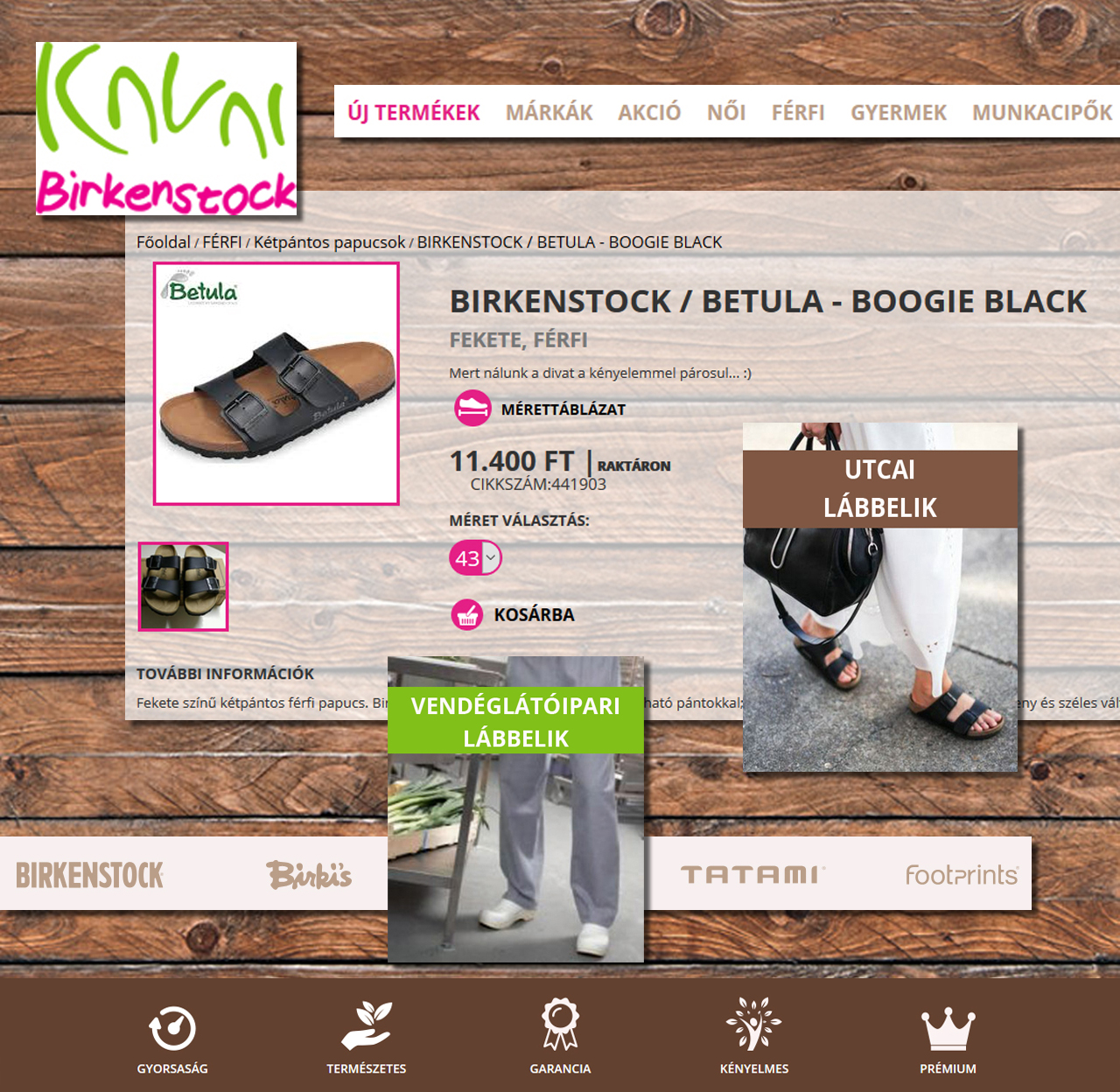 A pair of Birkenstock slippers is the perfect choice for everyday use, for holidays or even for easier hikes.
A professional product like this deserves a truly professional webshop.
Aquanauta diving center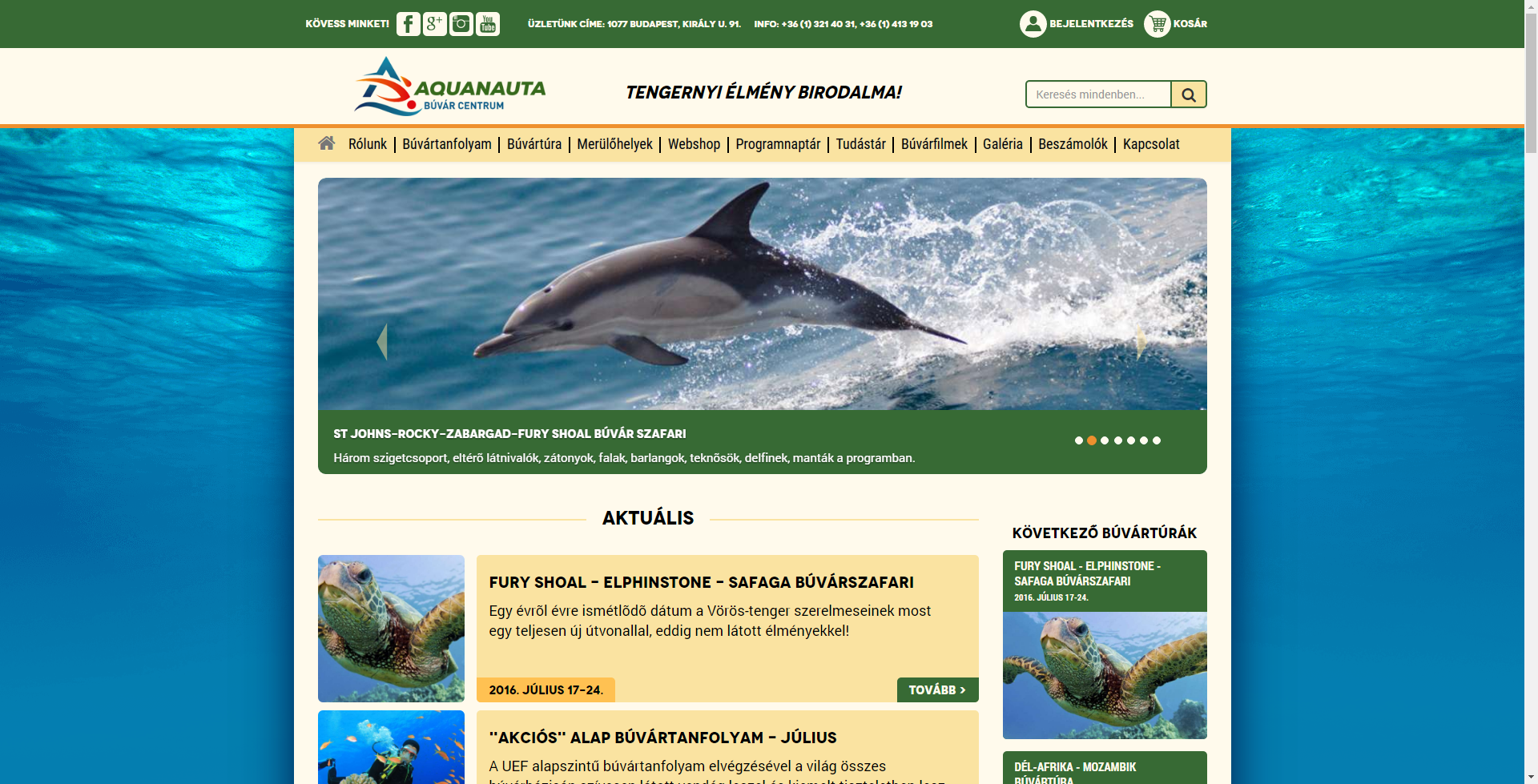 We prepared this complex webshop for the market leader diving specialist of our country.
Immerse yourself in the experience provided by this webshop.
Dr. Edit Rusz sex therapist website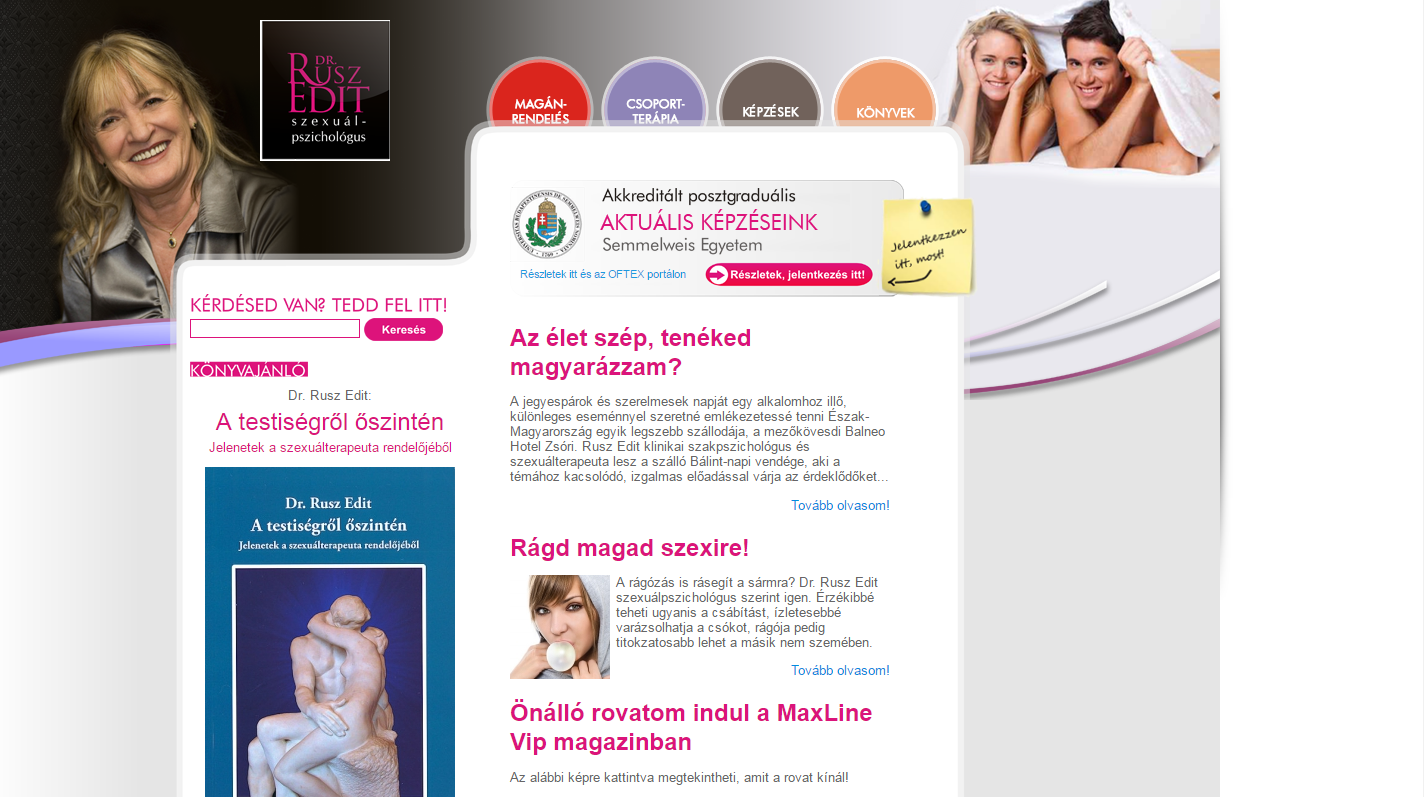 Any sexual problems or questions you have, feel free to contact Dr. Edit Rusz, who is the determined and persistent doctor of the area.
Our team did not back down from this task either. We always work at full throttle, because satisfying our customers is the most important for us.
ORMG Catering equipment website/webstore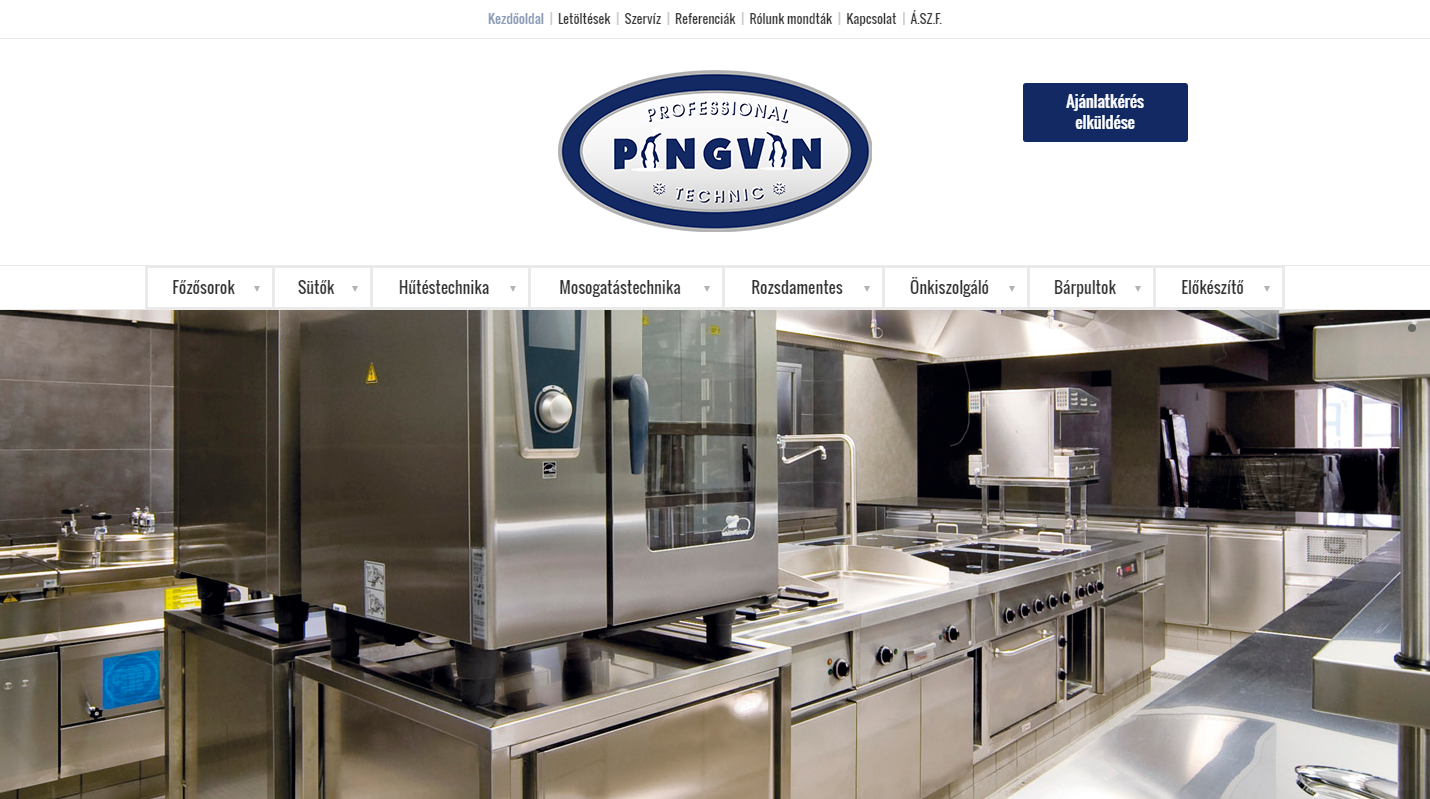 The employees of OR METAL-GROUP have outstanding qualified knowledge, who perform their jobs at reasonable prices, with the most up-to-date infrastructural background and customer oriented attitude.
This excellent team deserves a professional website, and our company was gladly at service in the site's construction.
Absorice webstore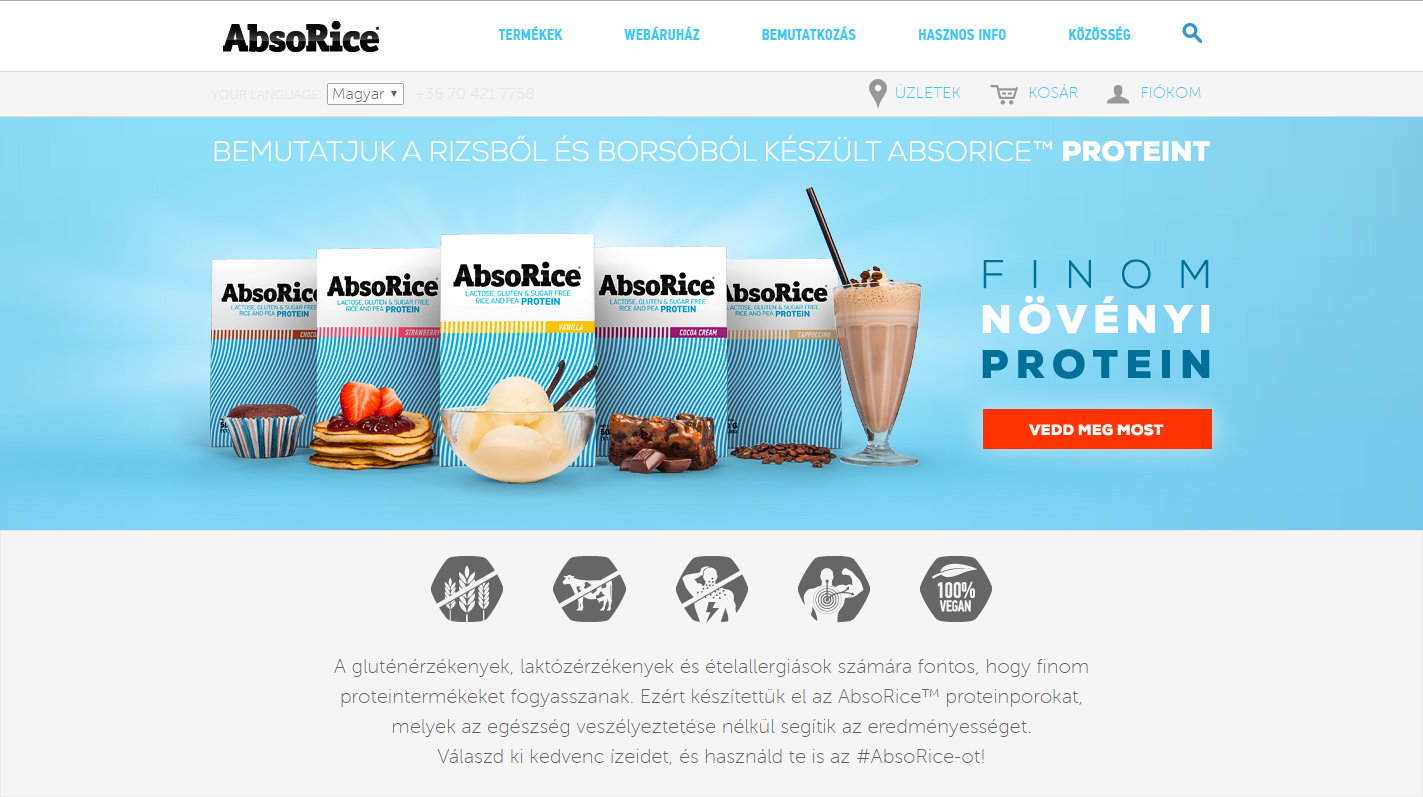 The team bringing Absorice to life was thinking about creating an antiallergenic protein product which would result in utilizing the inexhaustible protein content of rice.
We had the privilege of creating a webstore which helps opening up the eyes of allergic people to further possibilities, making their lives much easier.
The site, following the latest trends, is fully responsive, thereby adapting to the technical parameters of the visualizing device.
Future Event website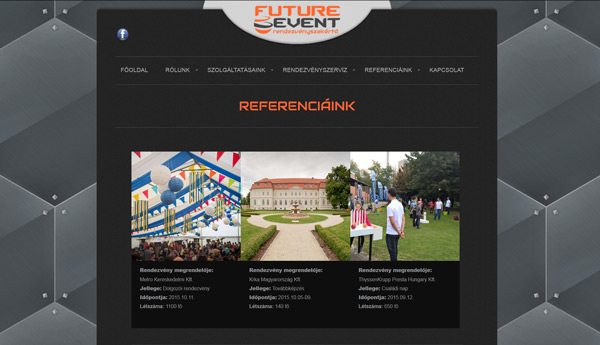 Future Event is a professional event organizer company with more than 10 years of experience, who is worthily acknowledged by both the professionals and its customers. Family event or a standing reception of a multinational company with thousands of participants, they always organize them according to high standards and quality. The leadership of the company believes that their website should also reflect this professionalism, so that is the reason why they asked our company to design and implement their new website.
Esőkirály website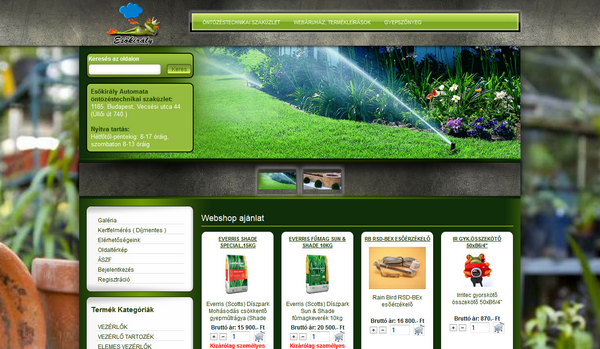 One of the experts on the irrigation technology of the inland market came up with the idea of a system, with which you can design irrigation systems on plots of arbitrary size and shape, in an easier and faster way.
Our group of companies was called upon to implement the IT solution of the project, and the first reception of the system, still being introduced, was unanimous professional success.