Avantgard Fashion webstore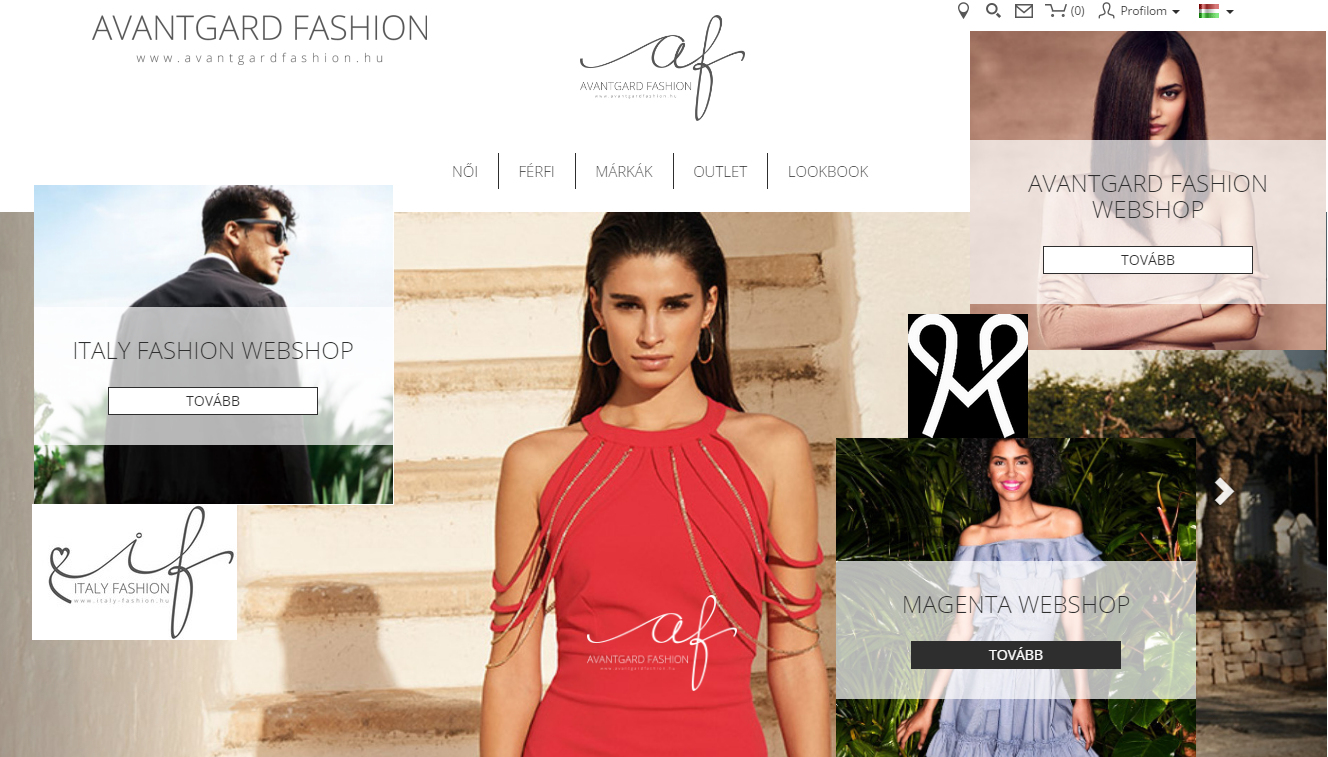 Client: CHRISTON Kft. - www.avantgardfashion.hu
Avantgard Fashion is a clothing trade company operating since almost 20 years in Hungary. They are dealing with popular and well-known clothing products since the beginning with a great emphasis on sophisticated supply and on the satisfaction of their customers. They opened their first internet webshop, the Avantgard Fashion Online in June 2007, where they sold products of several popular brands, like Mayo Chicks, Bebe, Devergo and Magenta. In 2011, they opened an independent webshop for their most popular product group, the Magenta.
Thanks to our cooperation we could create their completely renewed multi-brand webstore in 2017, where independently operate the Avantgard Fashion for the lovers of varied fashion, the Italy Fashion for the fans of Italian vogue and the Magenta webstore for the brand-loyals. Customers can browse comfortably and transparently among their favorite products and they have the opportunity to go to any of the other webstore without losing the content of their cart, they can finish their purchase on any of the pages.

The company has built its business on client orientation, and soon the www.avantgardfashion.hu, the www.italy-fashion.hu and the www.magenta-webshop.hu will present its customers further comfort functions, sales opportunities and flexible solutions.

The demo version of the webstore is under internal tests, the upload of the first operative version will be done in the Summer of 2017.
Main technical features of the system:
HTML5
CSS3
client-side javascript (jQuery framework)